Company Overview
Welcome to AISKAE DRIVING SCHOOL (pronounced AiZ -Keye). Our school is named after our first children Aislinn (pronounced – Azlynn) and Kaetana (pronounced – Keye-tanna). It's important to us to name our business after our first born because we wanted to stress the importance of family.
"We treat your kids like they are our own".
This is not just a catch phrase but it is the core foundation that the AisKae Driving School business is built upon. Over the past twelve years, we've taken great pride in the growth of our business through the recommendations of parents, students and teachers. This is evidence of our belief in the importance of personal, dedicated service.
We are a fully licensed, insured and bonded NJ driving school. We offer a wide range of courses and specialize in the 16 year old learn to drive programs.
Our owners have over 30 years combined experience in driver training and driver education. In addition, we are members of the Driving School Association of New Jersey (www.dsanj.com) and members of the Nutley Chamber of Commerce (www.nutleychamber.com). We also teach defensive driving courses at several adult schools in the area.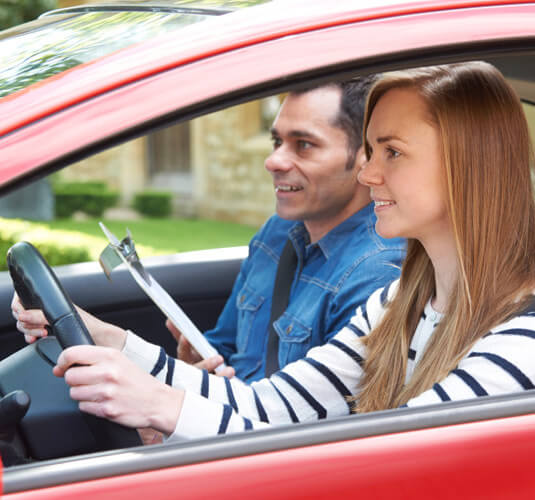 High Schools that AisKae Driving School works with every day
Queen of Peace High School
Nutley High School
Mary's High School, Rutherford
Rutherford High School
Kearny High School
Clifton High School
Becton Regional High School
Garfield High School
Jonathan Dayton High School
Bayonne High School
North Arlington High School
Lyndhurst High School
Cranford High School
Belleville High School
Bloomfield High School
Seton Hall Prep
Passaic Valley Regional